INFO
The Meshwork of Things is currently under reconstruction. It can still be visited online via the link below.
The Meshwork of Things is our permanent exhibition. It connects the collections of the university in new ways. Things from different scientific disciplines come together in an unexpected constellations: What connects an Ice Age rock sample with a gramophone record? What comparisons do the respiratory organs of vertebrates and church images afford?
A digital guide reveals the diversity and (in)comparability of things, historical developments and the use of things in research and teaching.
In the press
The Wunderkammer of the 21st century opens via App. […] With these transverse connections, the exhibition team succeeds in a presentation approach that is both critical and playful.
Der Tagesspiegel (our translation)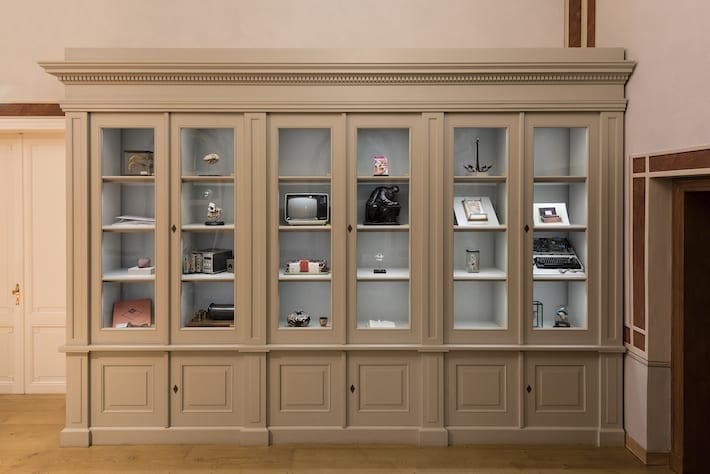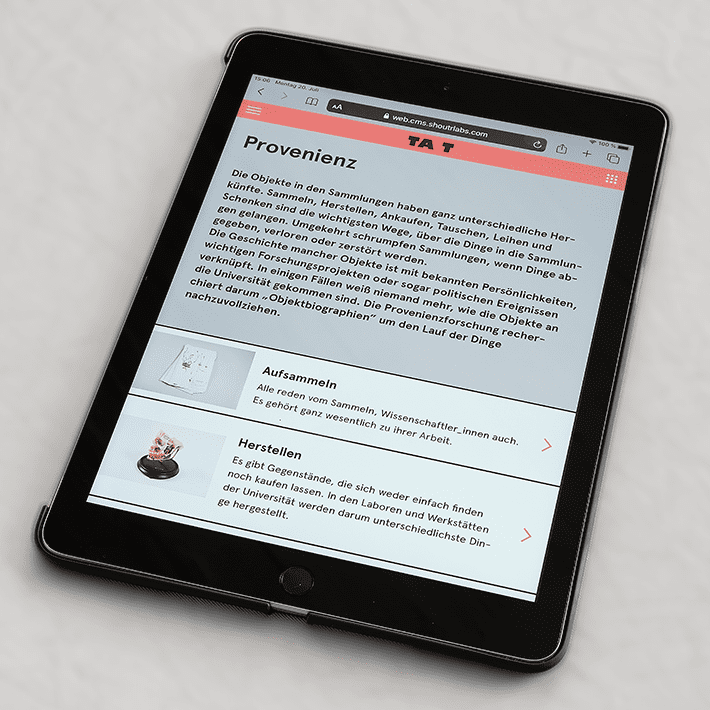 Credits
Curated by Felix Sattler, Sarah Katharina Becker, Jessica Korp.
Idea: Felix Sattler, Jochen Hennig
Architect: Roswitha Koetz
Exhibition design: Felix Sattler, Caspar Pichner
Graphic design: Konrad Angermüller and shoutr labs UG
Production: Caspar Pichner
Digital Guide: shoutr labs UG
Lighting: service+support LICHTSYSTEME e. K., Jens Spangenberg
Woodworkers: Tischlerei Fritz Schulz GmbH, Peter Dörnert