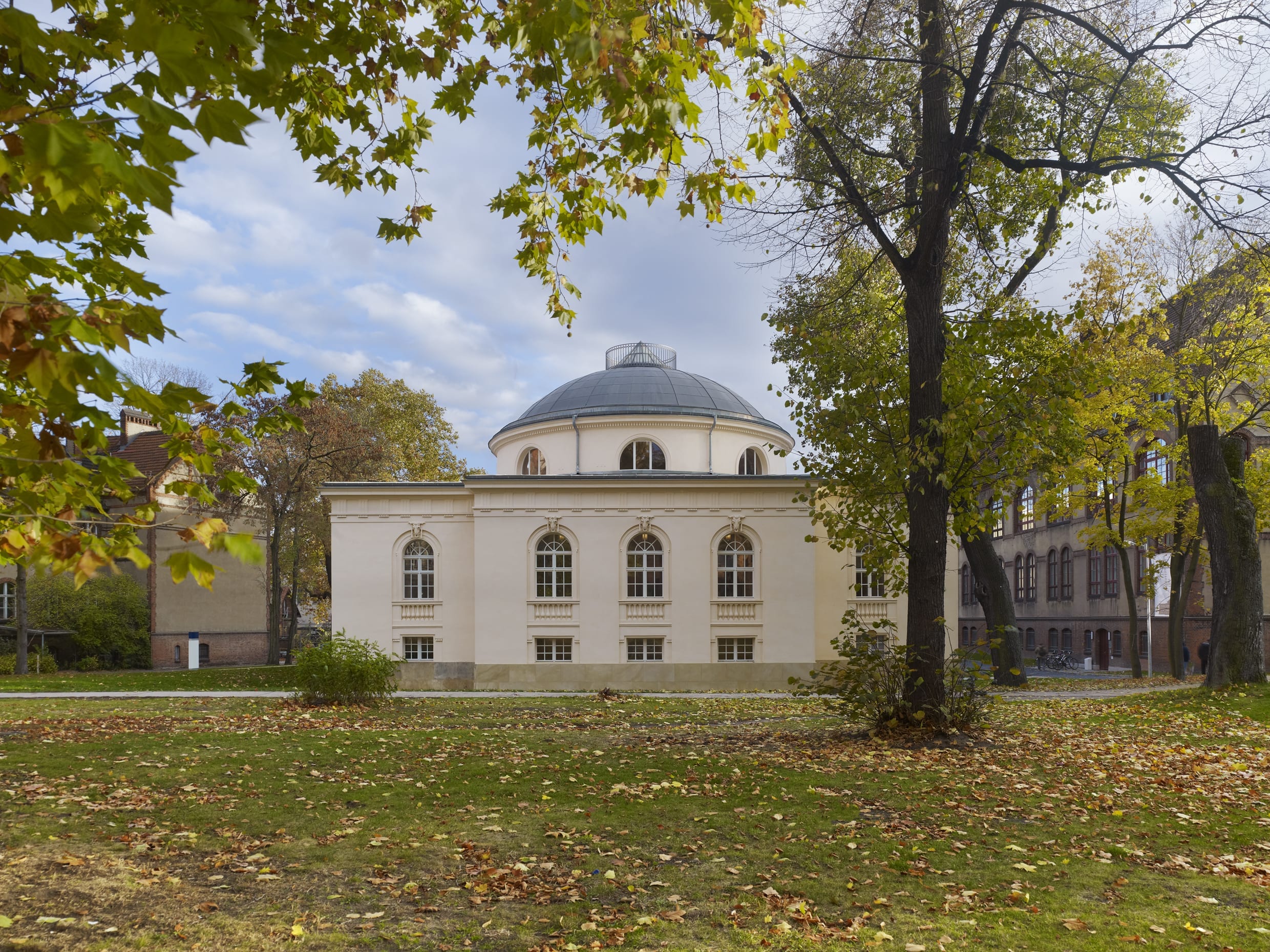 Opening times
Opening hours: Mon–Fri, 2–6 p.m.
Free admission*
Please note that as a prerequisite for visiting the exhibitions and events, FFP2 masks are obligatory (as of April 4, 2022).
*for particular events, an entrance fee may be charged or registration may be required.
Contact
E-Mail:
welcome@tieranatomisches-theater.de
Phone: +49 (0) 30 2093 46625
(Monday – Friday, 2 – 6 p.m.)
Guided tours
We offer
guided tours
of the exhibitions and the history of the building.
Due to COVID19 hygiene restrictions, guided tours are offered on a limited basis. Please contact us via e-mail or the contact form for individual inquiries.