The exhibition "A 200 year-long quest for traces in Ostia: The Discovery of a Sanctuary" presents the results of the recent excavations conducted by the Ostia Forum Project, but especially of the associated graduate college funded by Stiftung Humboldt-Universität. The visitor is provided with an extensive introduction into the recent excavations of the Ostia Forum Project including numerous images as well as six poster essays of the PhD-students, presenting their respective PhD-projects in detail.
Several vitrines displaying original drawing and archaeological tools illustrate the daily work life of an archaeologist.
The exhibition includes 3D-prints of the excavation trench and of single finds as well as digital reconstructions of the newly discovered sanctuary with several temple and altar phases.
In cooperation with the TU Berlin, two virtual reality (VR) environments have been created that virtually complement the contents of the exhibition. While the VR environment ``Ostia Forum Virtual Deposit`` allows visitors to not only look at archaeological finds from the Roman port city but to ``take them in one's hand`` and learn about their meaning and background, the application ``Ostia Forum Altar: Sacrificing in Ostia's First Sanctuary`` provides the viewer with an immersive experience of the excavation site, the reconstructions, and the sacrificial rituals that took place in the sanctuary.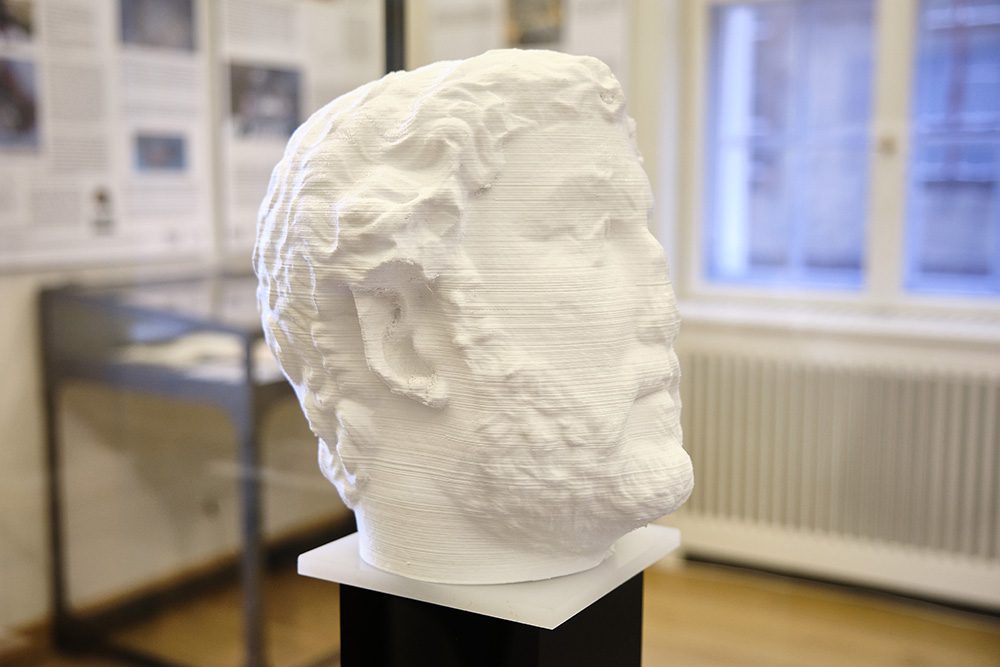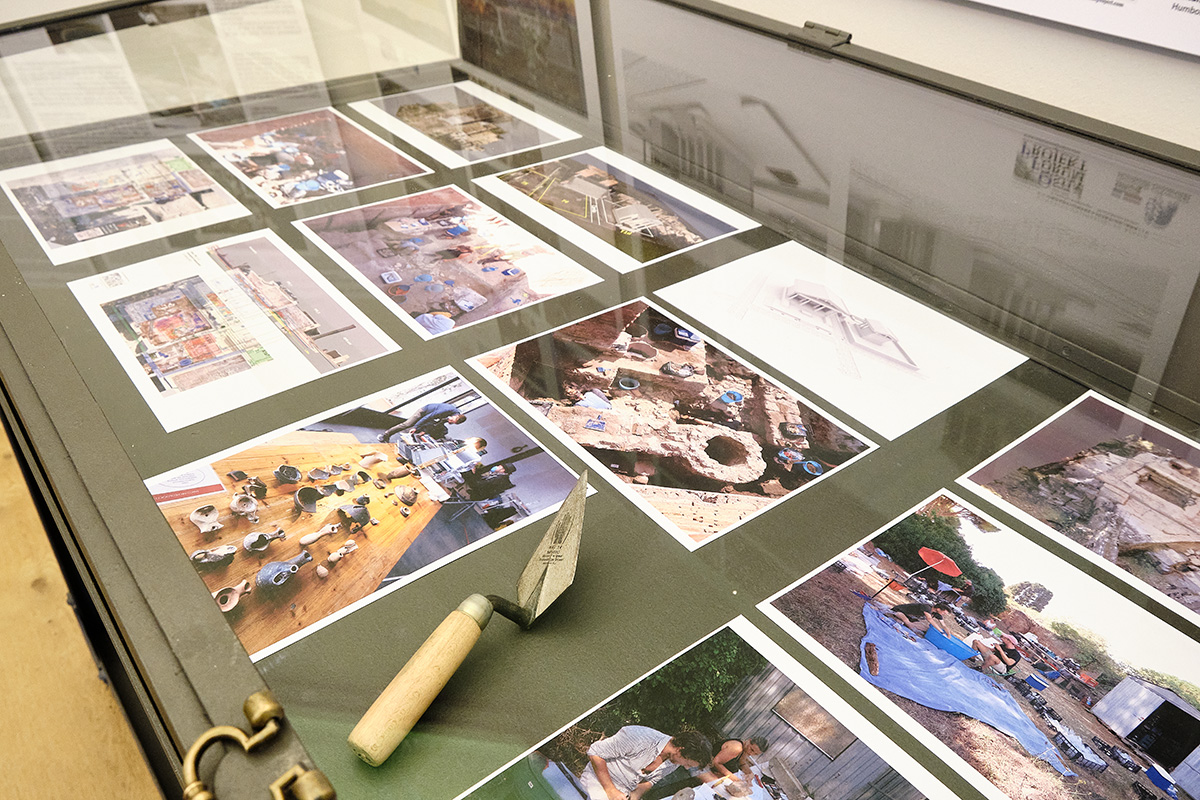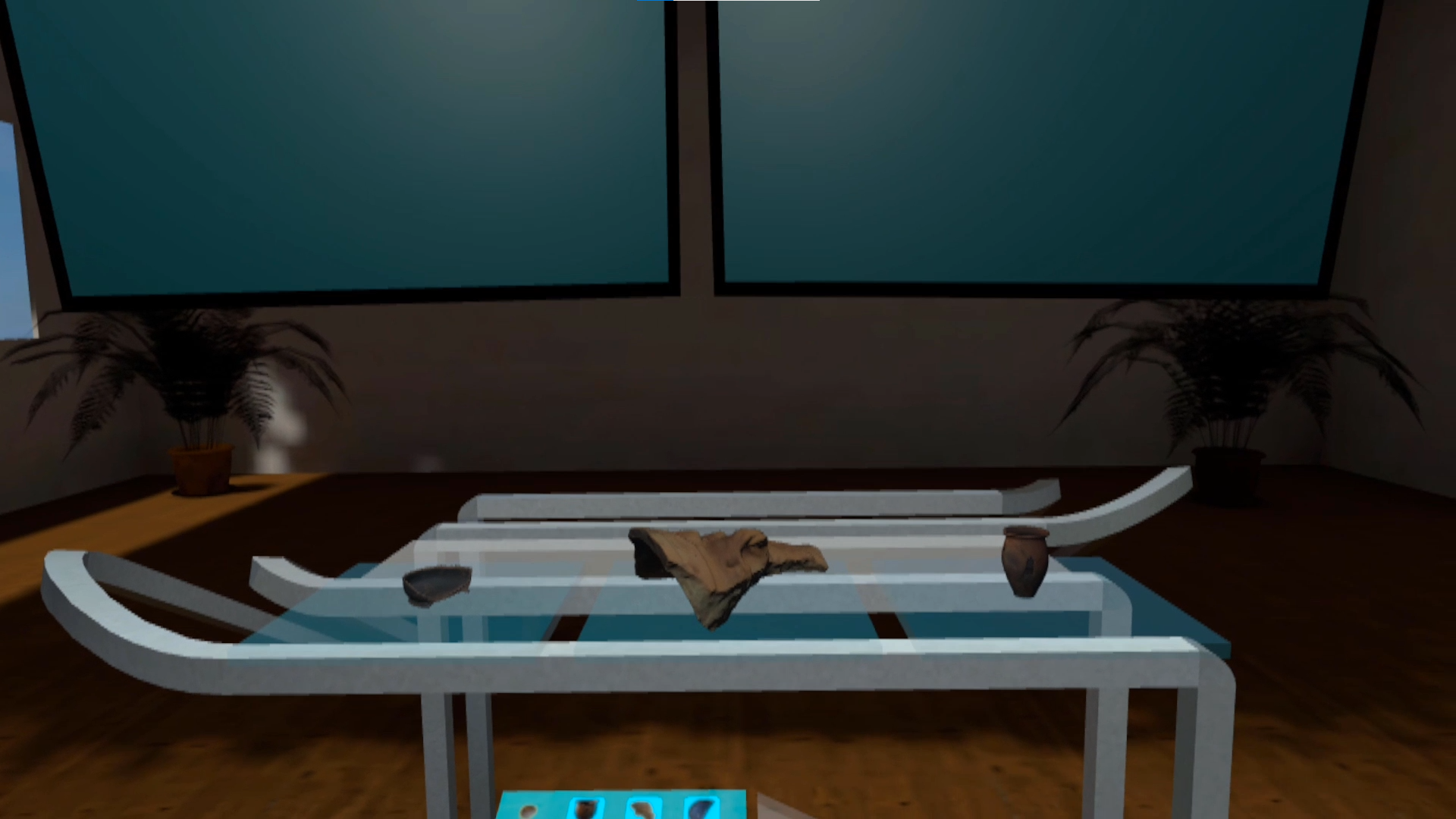 Partner
Ostia Forum Projekt
Stiftung Humboldt-Universität
REALITAETENLABOR
TU Berlin, Fachgebiet Informations- und Kommunikationsmanagement
Vinn:Lab (TH Wildau) für die 3D-Drucke