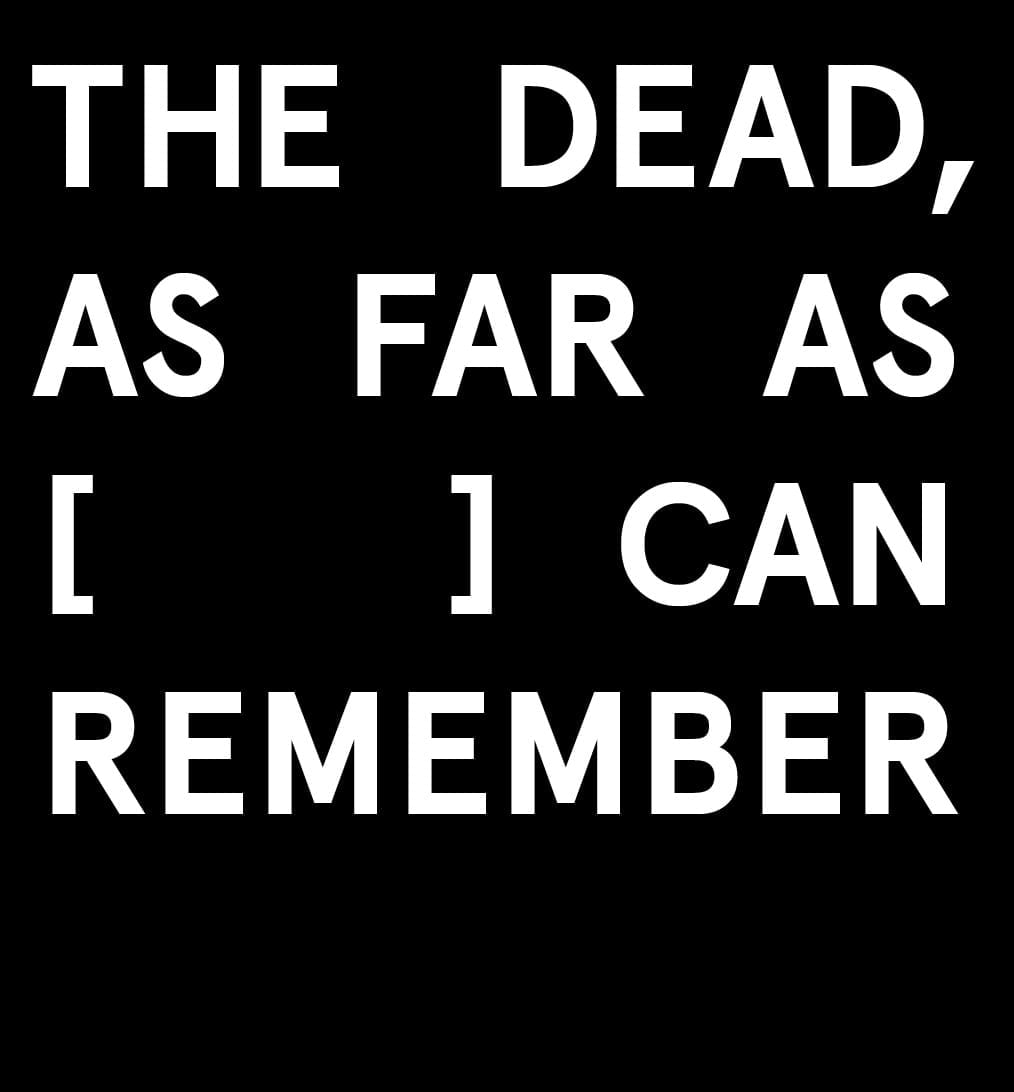 Ausstellung Oktober 2018 – Januar 2019
KNOWLEDGE AND CONTROVERSIES ABOUT COLONIAL VIOLENCE, ANTI-COLONIAL RESISTANCE, HUMAN REMAINS AND OBJECTS FROM THE FORMER COLONIES IN MUSEUMS AND COLLECTIONS.
The history of colonial violence is remembered in very different ways. It affects individual and collective memories of descendants of the victims. It is deeply related to museums and collections where human remains and objects from the former colonies are kept. It is part of the history of universities – including the Humboldt- Universität – where collections were interpreted, contributing to the scientific justification of colonialism and racism.
Discussing what should be remembered, how and where the material evidence should be kept depends on 'who is speaking'. In four chapters, The Dead, as far as [     ] can remember shows the diversity of knowledge and controversies about the colonial past with transnational voices from the past and the present. Visual and performing artists, academic researchers, museum staff, and decolonial activists have their say.
The exhibition was accompanied by a series of lectures and discussions that linked the current state of research at the Humboldt-Universität with non-university perspectives.<br>
The Dead, as far as [     ] can remember was curated by Felix Sattler.
The exhibition has been part of the Humboldt-Universität's programme for Berlin Science Week 2018.